Resurrection's Annual Rummage and Plant Sale
---
Friday, May 18th, 3:00-7:00 pm and
Saturday, May 19th, 8:00 am—1:00 pm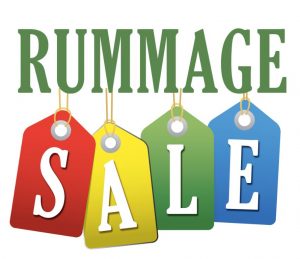 Time for spring cleaning of your garage, attic, basement, cupboards and closets. You can find a place for your retired treasures and furniture at Resurrection's annual rummage sale. From jewelry to children's clothes, furniture to books, toys to housewares, knick-knacks, collectables, electronics.
We also accept plants in containers.
Donations may be brought to Zenk Hall beginning Sunday, May 13th. Please do not bring adult clothes, blinds, computers, printers/equipment, microwaves, exercise equipment, baby cribs, car seats, mattresses/bed frames, vacuum cleaners, TV's or large appliances.
Any questions, contact Kathy Meadows, call 507-529-7689 or by email at itskasha@hotmail.com or Cathy Mueller at
507-288-7708..
We are in need of volunteers to help sort and display prior to the sale and volunteers to assist during the sale. If interested, contact Kathy Meadows or Cathy Mueller.