Volunteer Appreciation Weekend
---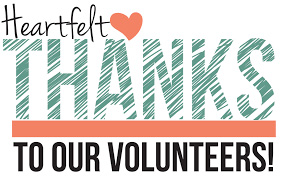 All are invited to the Church of the Resurrection Parish's Volunteer Appreciation Weekend. On October 14/15, we will celebrate the generosity and service of our magnificent volunteers – past, present, and future.
Our mission reads, "An ever-growing Eucharistic community boldly serving others through God's love." It is through the generous stewardship of our time and talent that we do boldly serve others through God's love, especially through our many ministries and volunteers. To every volunteer, we give fervent thanks and praise for your witness to God's love through your service.
On October 14/15, come to receive a blessing during the liturgy and be recognized by our Parish family.
All are welcome to enjoy a reception in Fr. Zenk Hall after each Mass. Come for delicious refreshments and stay for fellowship. We invite all past, present, and future volunteers, so join in, share stories and ask questions as we celebrate the life and service of our parish community.