Sunday Scriptures
September 18, 2019 – May 20, 2020
One Option:
Wednesday Morning 9:00 am – 10:30 am
Weekly attendance welcomed but not required.
Register Now! Forms available in Resurrection Gathering Space, or Call the office 288-5528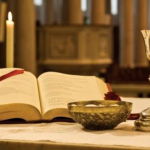 Prepare for Sunday Mass by studying the upcoming Sunday readings. See the connections between the Old and New Testaments. Listen to scripture scholar Brant Pitre's commentary which is interesting, accessible and grounded in solid scholarship. Discuss content and applicability to life with fellow participants.
The Bible Timeline
September 19, 2019 – March 19, 2020
Two Options:
Thursday Morning 9:15 am – 11:15 am
Thursday Evening 6:30 pm – 8:30 pm
24-Part Bible Study
Register Now! Forms available in Resurrection Gathering Space, or Call the office 288-5528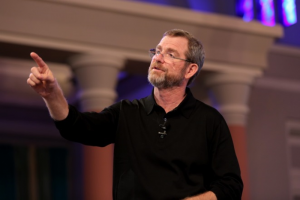 The Bible Timeline takes you on a guided journey through salvation history. Presenter Jeff Cavins will show you how fourteen of the Bible's narrative books tell the biblical story from beginning to end and gives you the keys to understanding the amazing story woven throughout Scripture.