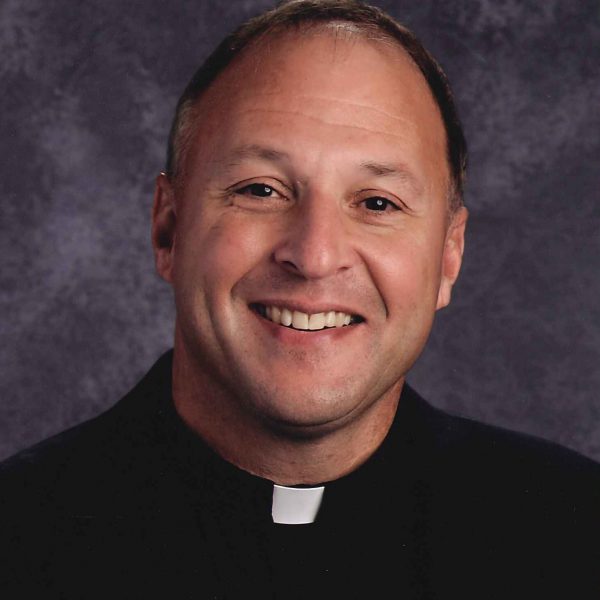 Fr. Peter Schuster
Father Schuster's Bio
Growing up on a farm outside of Freeborn, Minnesota, Father Peter Schuster attended Saint John's University for his undergraduate studies. With his degree in history, he attended one year of pre-theology at Immaculate Heart of Mary Seminary before graduate studies at Saint Paul Seminary in St. Paul, Minnesota. Ordained to the transitional diaconate on December 7, 1994 at Immaculate Heart of Mary Seminary in Winona, Minnesota, Father Schuster was ordained to the priesthood on June 13, 1995 at the Cathedral of the Sacred Heart in Winona, Minnesota. His assignments have been as follows:
• Parochial Vicar: Church of St. John the Evangelist (Rochester) from 1995-1997 and the Church of St. Mary (Worthington) from 1997-1998
• Pastor: St. Rose of Lima (Lewiston) and St. Anthony (Altura) from 1998-2003; Good Shepherd (Jackson), St. Joseph (Lakefield), St. Luke (Sherburn) from 2004-2010; St. John Vianney (Fairmont) and Holy Family (East Chain) from 2010-2016; and Resurrection (Rochester) from 2016-current.
In his spare time, Father Schuster enjoys jogging, reading, Word Search puzzles, hunting and fishing. His brother continues to farm and as the motto goes, "once a farmer always a farmer" so Father Schuster still helps out on the farm whenever his brother calls.
Ask Father Schuster about where he finds his greatest joy in the priesthood and he would respond swiftly and confidently, "from the many different people I have had to opportunity to meet and serve over my twenty-two years as a priest."
---