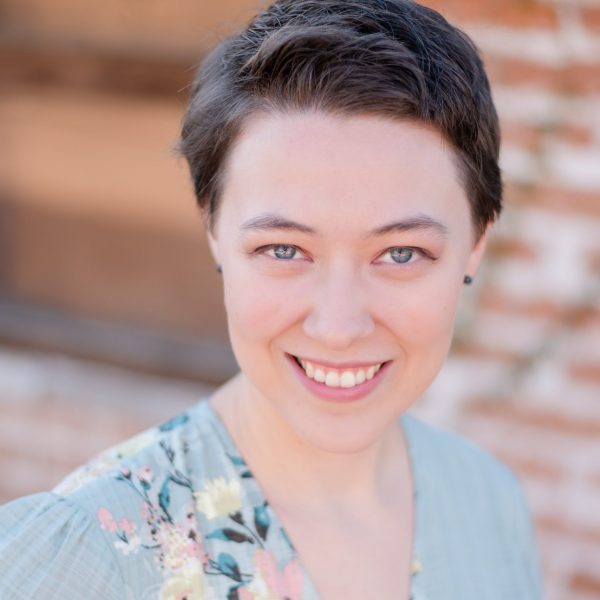 Michelle Perrier
Michelle's Bio
Michelle Perrier, a native of Washington State, has been working for the Catholic Church since 2005. Michelle has two vocations in life, one to serve the Church, the other to be a performer and opera singer. Through both, she constantly ministers her brothers and sisters in Christ, welcomes all peoples to discover God's love, and spreads the light of Christ to everyone she can. With her compassion for all peoples and her enthusiastic nature, she continually uses her gifts to that end.
Michelle earned a Master of Music from the University of Arizona and holds a Bachelor of Music from attending both Gonzaga University and the University of Arizona. She is currently completing a Certificate of Liturgy from the University of Notre Dame. She has worked for numerous parishes in the Dioceses of Spokane and Tucson. Her latest positions are the Director of Music and Liturgy at St. Frances Cabrini Parish, a vocal artist with Arizona Opera's outreach troupe, and a member of St. Augustine's Cathedral Fine Arts Committee, all located in Tucson. Michelle has collaborated with many ensembles with an emphasis on contemporary music. She has also performed in various roles across the United States and Europe.
Whenever she finds free time, Michelle enjoys dancing blues and Argentine tango, playing board games, and working on a myriad of crafts, from making rosaries to creating stage sets with her power drill. She continues to root for the Gonzaga Bulldogs. Most importantly, she continually renews her commitment as a daughter of Christ and uses her gifts to the best of her abilities.
---