Map, Directions, and Office Hours
The Church of the Resurrection and Parish Office are located at:
Church of the Resurrection
1600 11th Avenue S.E.
Rochester, MN 55904
Phone: 507-288-5528
Please see our parish office hours at the bottom of the page.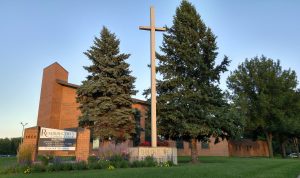 We are located in South East Rochester a few blocks south of Hwy 14 and a few blocks east of Hwy 63 next to Mayo High-School.