VIRTUS Online Sign-Up

We welcome all new volunteers. To help us protect parishioners of all ages, we require all volunteers to complete VIRTUS training in compliance with the Diocese of Winona's mission of building a Safe and Sacred Space to worship the Lord.
Sign up for the next available VIRTUS training at virtus.org.
Erica Stiller, Parish Administrator, can assist you with any questions or concerns regarding your training.
---
When registering, please follow the steps below
(Step 1.)   Select Winona, MN (Diocese) 

---
(Step 2.) Create a User ID and Password and click Continue
Be sure to Record your Username and Password in a safe place for future use.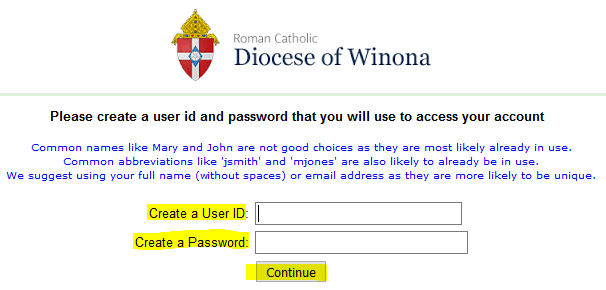 ---
(Step 3.) Choose from the available offerings and register