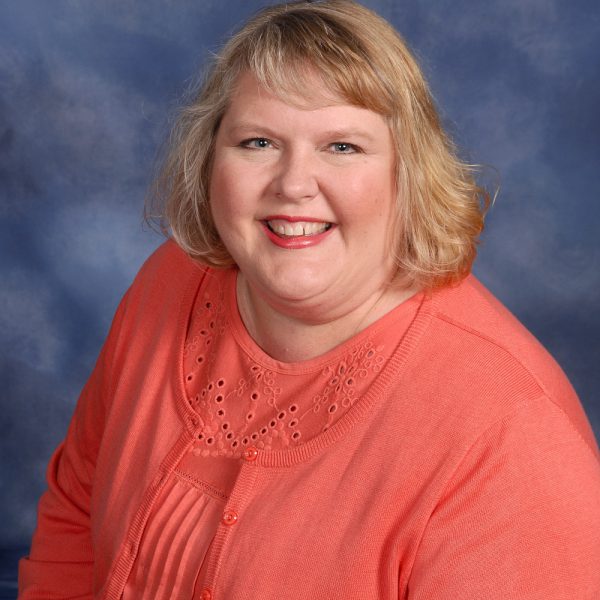 Stacey Dorsey
Stacey's Bio
Stacey is originally from the suburbs of Minneapolis, where she grew up as the oldest of four children in a Lutheran home. In tenth grade, she was the Sunday School teacher for the three year olds. This experience taught her to see her faith through the eyes of children. After graduation, Stacey began her post-secondary education at the University of Minnesota-Duluth. After 3 years majoring in business, she listened to that still small voice inside. She changed her major and earned her B.A.S. in Elementary Education in 1988.
Stacey met Bill, her husband, while attending a conference in Dallas, TX in 1993. They had some life decisions to make. Bill was living and working in Monroe, CT and Stacey realized that she wanted to be part of a family that prayed together. They were guided by the Holy Spirit. Bill moved to Minnesota and Stacey chose to attend R.C.I.A. classes. She became a member in full communion with the Catholic Church at the Easter Vigil in April 1995. Bill and Stacey were married in May 1995 and moved to Rochester. For the next decade, Stacey was a stay-at-home mom for their daughter and son. She used her creative planning, crafting, baking, gardening, and storytelling skills that she learned over a lifetime to raise her children.
In September 2007, Stacey joined the staff at Church of the Resurrection as their Faith Formation Office Assistant. She especially enjoyed the time working with the families, youth, and children as they prepared to receive the sacraments. After seven years, Stacey was hired as the Director of Grades 1-5 and Families. She is continuously updating the curriculum to include more opportunities for children, parents, and grandparents to share and learn their Catholic faith together. Stacey understands that our faith formation never ends, even for adults. Over the years, she has participated in many Lenten small groups, webinars, diocesan ministry days, catechetical days, and scripture studies, learning more about the Bible Timeline, Psalms, Prophets, Letters from Paul, and Our Blessed Mother Mary. Stacey's door is always open and she enjoys getting to know the children and families that she serves at Resurrection.
"Whatever is true, whatever is honorable, whatever is just, whatever is pure, whatever is lovely, whatever is gracious, if there is any excellence and if there is anything worthy of praise, think about these things. Keep on doing what you have learned and received and heard and seen in me. Then the God of peace will be with you."

Philippians 4:8-9
---