Announcements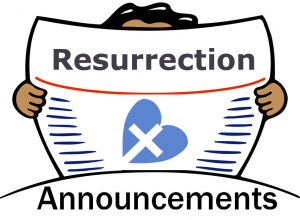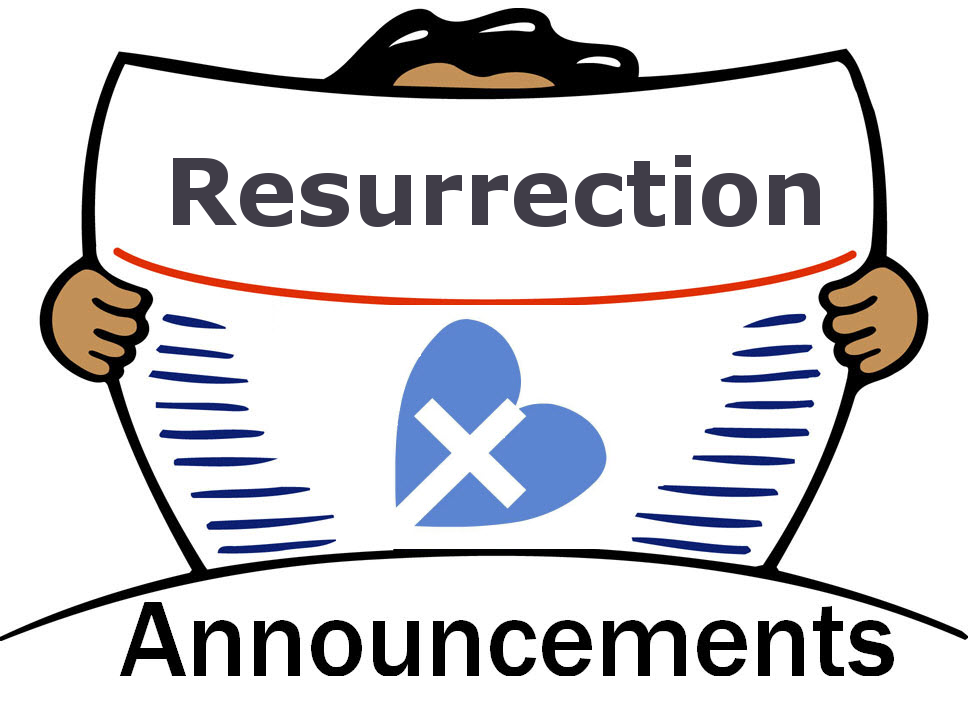 Resurrection celebrates of the SACRAMENT OF CONFIRMATION on SATURDAY, APRIL 28 at 11 AM with Bishop Harrington. ALL ARE WELCOME.
CANDIDATES for CONFIRMATION – the make up time for the WALK TO EMMAUS is Sunday, April 22 at 2 PM.
Next weekend many of our young people will receive their FIRST HOLY COMMUNION. To accommodate our visitors and to give us extra time between Masses – Mass times on SUNDAY, APRIL 29 will be at 8:15 AM, 10 AM and 11:45 AM.
In the GATHERING SPACE THIS WEEKEND you will find:

POSTERS of our CONFIRMATION CANDIDATES – please pray for them.
There is also INFORMATION about youth summer activities. Please be aware that STUEBENVILLE and CAMP SUMMIT applications need to be in by May 15.

DONATIONS for OPERATION HOMETOWN GRATITUDE are needed. See the display in the Gathering Space for items to donate. We will be packing 100 BOXES of these items for our friends in the military.
Categories:
Announcements