Announcements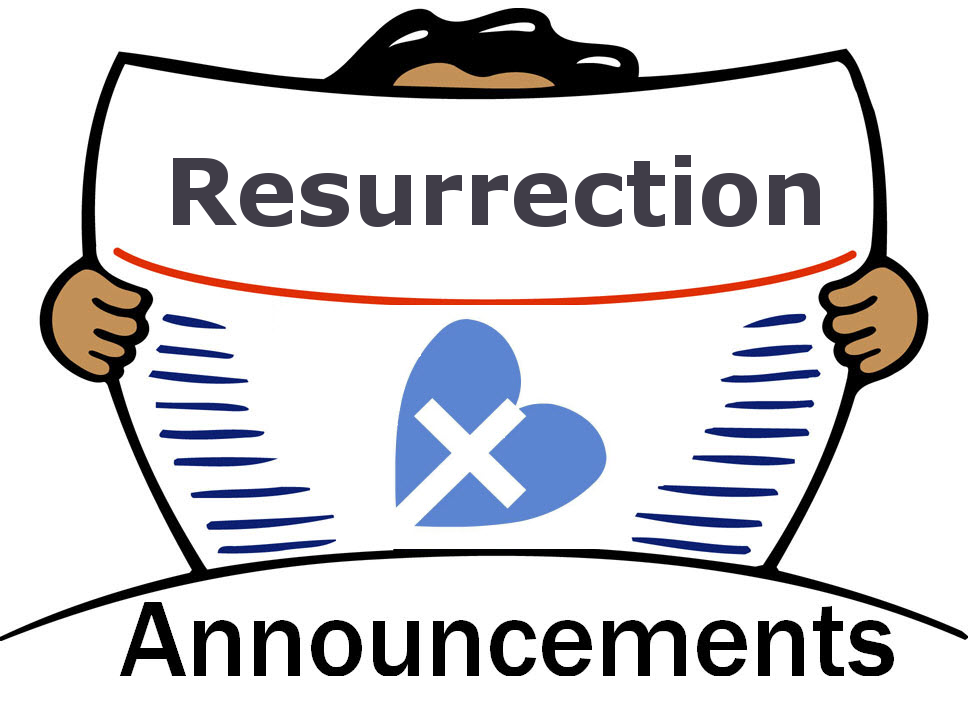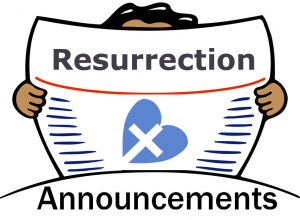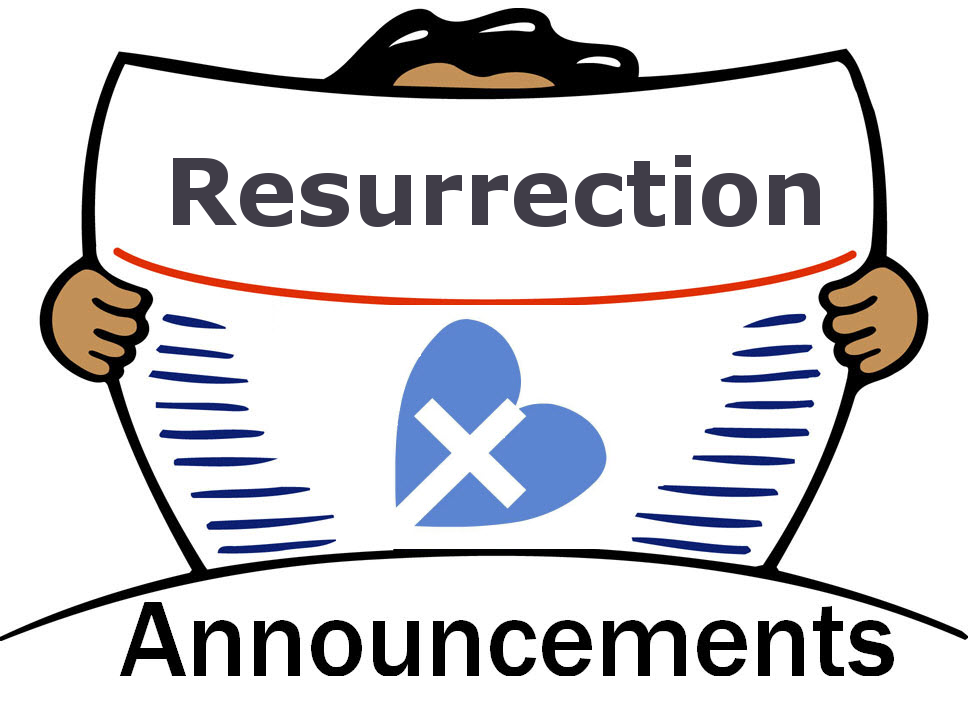 Resurrection will offer VIRTUS TRAINING on Monday, May 7th at 6PM. This is a great time to complete training ahead of next year's Back-to-School! Please go to our website to sign up or call the parish office.
The next FUSION EVENT is Friday, May 11th from 6-7:30PM. The topic for the evening is the FAMILY SUMMER BUCKET LIST. Please RSVP on the parish website.
Donations for the RUMMAGE SALE are being accepted beginning Sunday, May 13th. Please drop off all donations to Room E.
JOB APPLICATIONS are posted on our website for two positions: DIRECTOR OF FAITH FORMATION & YOUTH MINISTRY – GRADES 6-12, and MAINTENANCE ASSISTANT. Please keep all applicants in your prayers. For more information, see the website or ask Erica Stiller, our Parish Administrator.
In the GATHERING SPACE THIS WEEKEND you will find:

Information about youth summer activities. Please be aware that STUEBENVILLE and CAMP SUMMIT applications and fees need to be in by May 15th.
Thank you for all DONATIONS to OPERATION HOMETOWN GRATITUDE. We welcome any and all help in packing these items today (Sunday) beginning at 4:30PM.

The funeral arrangements for MONSIGNOR DON SCHMITZ are as follows: Funeral Mass will be on Monday, May 7th, at 11am at Pax Christi Church in Rochester. Visitation will be on Sunday, May 6th, from 4-8pm at Pax Christi, and one hour before the Funeral Mass on Monday.
Categories:
Announcements