Weekly Words from The Rock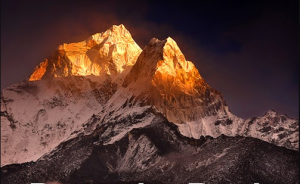 Questions
This weekend I would like to pose some questions from the life of Father Schuster.
Question: During the course of a year, the pastor is the celebrant at many funerals. In celebrating a funeral, what is the one symbol which is not used?
Paschal/Easter Candle
Incense
Oils
Pall
Aspergillum (Used in sprinkling Holy Water)
Question: When was Father Schuster appointed pastor of Resurrection?
July 1, 2015
July 1, 2016
July 1, 2017
None of the above.
Question: From where Father Schuster sits during Mass, he notices many unique things within a particular church. If you were seated in a pew during Mass at Resurrection and looked around, what one object is not found within its walls?
Ambry
Statue of Mary
Stations of the Cross
Votive Candles
Fire Extinguisher
Question: When Father Schuster turned fifty on May 28, 2018, what was his reaction?
Elation.
Deflated.
Didn't Care (More wishing he could be fishing).
Wondered how he could already be fifty.
None of the above.
All of the above.
Father's Day
Following on the last question I posed, I am thankful for the gift of my father. On this weekend, we honor all fathers and I want to thank them for the gift they truly are. In my studies, the importance of a father and passing on the faith is crucial. If faith is not important to a father, in the overwhelming number of cases, it will not be important to a child.
To all fathers, please model the faith. Here is the "Prayer for Fathers on Father's Day" in the Book of Blessings.
God our Father,
in your wisdom and love you made all things.
Bless these men,
that they may be strengthened as Christian fathers.
Let the example of their faith and love shine forth.
Grant that we, their sons and daughters,
may honor them always
with a spirit of profound respect.
Grant this through Christ our Lord. Amen.
God's blessings! Father Schuster
Categories:
Weekly Columns