Food for Friends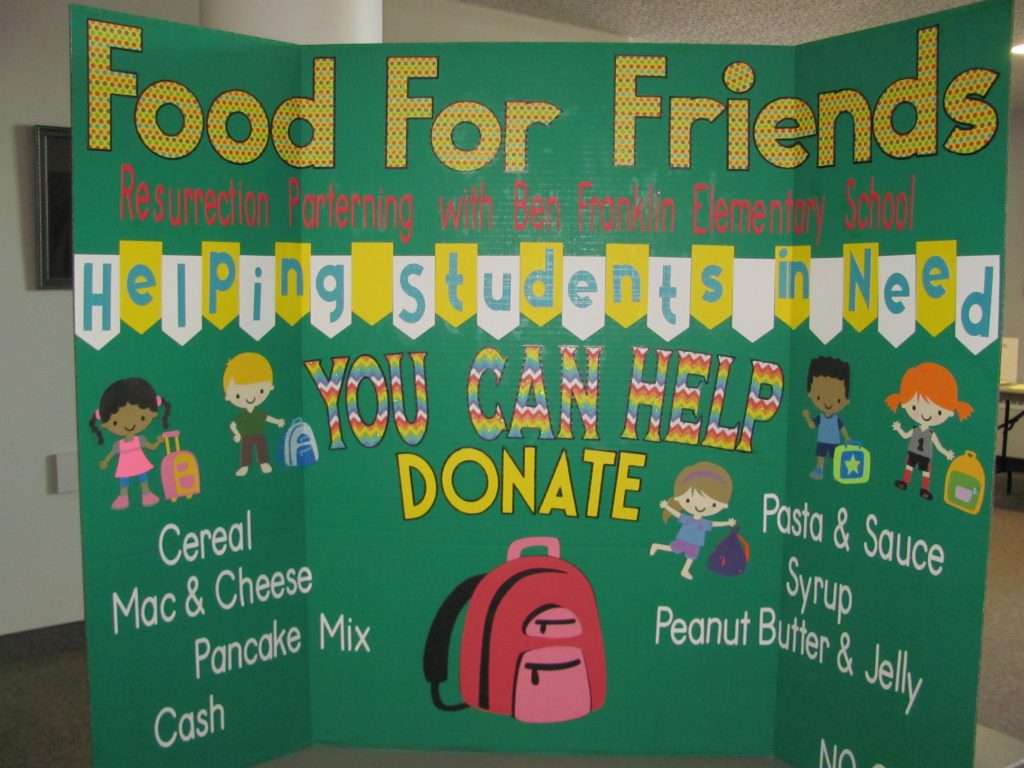 Food for Friends Update: For the month of January we will be collecting pasta and pasta sauces (no glass). The donations of all foods have been very appreciative. Once we collect the pasta and sauces, we let the students shop and add the extra items to their food bags from Channel One. Franklin now has close to 100 participants in the program.
Quilt/Blanket Update: We will continue to take quilts/blankets thru the month of January. We will be distributing in February during "I love to Read Month" at the school. If you have elementary age books that your children are finished with and would like to donate, we would gladly take them. Leave them near the tub where the food is donated.
Needed: New or gently used winter boots, snowpants, winter boots, and warm gloves. All sizes.
Categories:
Parish News