Weekly Blog Items for Week of March 22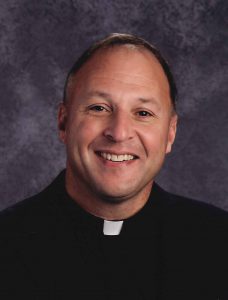 Throughout this blog, the parish website and Facebook page will be mentioned. For those of you looking for the website, it is rescathroch.org. To reach the Facebook page, https://www.facebook.com/ChurchoftheResurrectionRochesterMN
– To help people stay in touch with the parish, the weekend Mass will be recorded and placed on our website and Facebook page for people to view on Sunday and throughout the week.
– The Sacrament of Penance has been suspended until guidelines can be set in place for how to proceed. When such guidelines are established, we will publish for the faithful. At this time, the sacrament will continue to be offered solely in emergency situations.
– We will bless the palms and have them available on Palm Sunday. Weather permitting, they can be picked up outside the main entrance of the church from 7am until noon; afterwards they will be available in the Gathering Space. If there is snow, rain or wind, they will be available to pick up in the Gathering Space from 7:00 am until 7:00 pm daily until they are gone.
– Please continue your church support. Church envelopes can be mailed or dropped off in the drop box outside the parish offices. Too, the opportunity for online giving is available via our website.
– Remember to send in your contribution for the Catholic Ministries Appeal. If you need an envelope, they are in the kiosk of the Gathering Space.
– The church is open for prayer each day of the week from 7:00 am to 7:00 pm. Please come spend time with our Lord.
– If you are looking for spiritual reading materials, the parish library is a great resource. It is found in the Gathering Space by the Conference Room.
– A good resource for daily Mass is wordonfire.org.
– Formed.org has movies, books and podcasts for the whole family. If you don't have a Formed.org account, please go to our website. On the second slider, click Formed.org and follow the steps to set up an account.
Categories:
Fr. Schuster's Blog