Weekly Blog Items for Week of April 12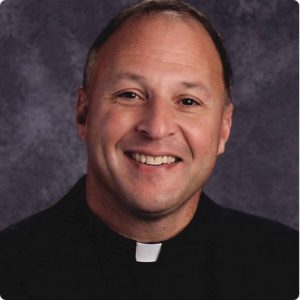 Throughout this blog, the parish website and Facebook page will be mentioned. For those of you looking for the website, it is rescathroch.org. To reach the Facebook page: FACEBOOK
To help people stay in touch with the parish, the weekend Mass will be recorded and placed on our website and Facebook page for people to view on Sunday and throughout the week.
We will offer the Sacrament of Penance two times per week (until we once again offer public Mass):
Wednesday – 5:30-6:30 pm
Saturday – 10:00-11:00 am
Please continue your church support. Church envelopes can be mailed or dropped off in the drop box outside the parish offices. Too, the opportunity for online giving is available via our website
Remember to send in your contribution for the Catholic Ministries Appeal. If you need an envelope, they are in the kiosk of the Gathering Space.
The church is open for prayer each day of the week from 7:00 am to 7:00 pm. Please come spend time with our Lord.
If you are looking for spiritual reading materials, the parish library is a great resource. It is found in the Gathering Space by the Conference Room.
A good resource for daily Mass is wordonfire.org.
Formed.org has movies, books and podcasts for the whole family. If you don't have a Formed.org account, please go to our website. On the second slider, click Formed.org and follow the steps to set up an account.
Little white books for the Easter season are available for pick up in the Gathering Space.
In light of the Diocese's current suspension of public Masses due to the COVID-19 pandemic, and the fact that a majority of readers receive their copy of The Courier when attending Mass at their parish, the decision has been made to suspend physical publication of our diocesan newspaper until such time as parishioners are able to gather again for public worship. The Courier will remain available in its online format at www.dowr.org.
Rice Bowls can be dropped off in the Gathering Space.
Please keep Joy Viceroy in prayer. She will continue her work at Resurrection through the last weekend of this month. With that, she will begin a new chapter in her life. We pray for her and wish her well. If you would like to send her a card, please send it to the parish. Church of the Resurrection, Attn. Joy Viceroy, 1600 11th Ave SE, Rochester, MN 55904.
Categories:
Fr. Schuster's Blog