Weekly Blog Items for Week of May 10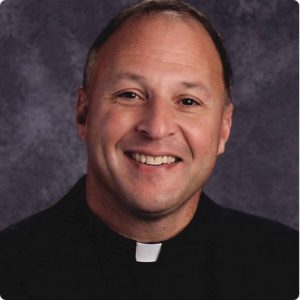 Update on Public Mass: In his original statement from March, Bishop Quinn noted that public Masses would be suspended through May 15. However, with the new shelter-in-place order by Governor Walz, public Mass will be suspended through May 18.
To help people stay in touch with the parish, the weekend Mass will be recorded and placed on our website and Facebook page for people to view on Sunday and throughout the week.
We will offer the Sacrament of Penance two times per week (until we once again offer public Mass):
Wednesday – 5:30-6:30 pm
Saturday – 10:00-11:00 am
Please continue your church support. Church envelopes can be mailed or dropped off in the drop box outside the parish offices. Too, the opportunity for online giving is available via our website
Remember to send in your contribution for the Catholic Ministries Appeal. If you need an envelope, they are in the kiosk of the Gathering Space.
Here is where we stand to date:
Catholic Ministries Diocesan Goal = $82,000
Amount Pledged = $63,538
Amount Received = $53,404
The church is open for prayer each day of the week from 7:00 am to 7:00 pm. Please come spend time with our Lord.
Please keep in prayer Gerald Stettler who passed away. Gerald was a member of Resurrection parish.
Some have noted that trees have been taken down on the property. The reasons being: Many were planted too close together (they were killing each other), some were dying or already dead, the elms over by the fire pit were diseased, and, as for ash trees, due to the emerald ash borer, some were removed and others will have to be removed at a later time.
Being, for some, lonely and difficult times, if anyone is in need of a phone call from the parish, please reach out by contacting the parish office. We are here to provide support.
Due to Totus Tuus being cancelled, Stacey Dorsey has put together a packet of "100 Fun Spring and Summer Ideas" for children and parents. Packets can be picked up in the Gathering Space.
With little activity in Father Zenk Hall, it has provided time for some updates. One of the things which has happened is that the stage has been removed. This was done because of it being used so seldom plus being a hazard. Too, with its removal, we will be provided more seating for activities in the hall area.
I want to wish all mothers a blessed Mother's Day. A blessing for mothers is found in my bulletin column.
Categories:
Fr. Schuster's Blog