Weekly Blog Items for Week of May 17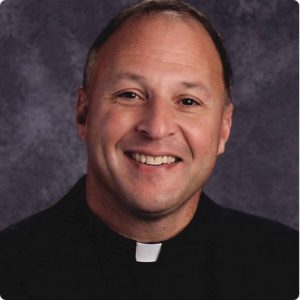 Update on Public Mass:Once public Mass is re-opened the following guidelines will be in place:
The dispensation from the obligation of Sunday Mass remains in effect until further notice.
Those over age 65 and those with underlying health conditions will be strongly encouraged not to attend.
Anyone showing any symptoms of sickness, or anyone who has a household member who is sick or showing signs of sickness should not come to Church. While much effort will be put into sanitizing the parish facilities, risks still remain for those who choose to attend.
The worship space will be thoroughly sanitized before and after each service, including entryways and doors.
All fonts which contain holy water will be empty. This includes the font from which people take holy water home. If you would like holy water to take home, call the Parish Office and a priest will bless water for you.
Hymnals will be removed.
Hand sanitizers will be available at all entryways.
People will be instructed not to greet each other by touching.
To reduce the spread of the virus, parishioners are encouraged to attend Mass only at their parish.
Face coverings such as masks are highly encouraged.
Other Tidbits:
For people's information, Father Harmeza will continue in his capacity as Parochial Vicar of Resurrection on July 1. However, with July 1, he will also be doing sacramental ministry for Pax Christi in Rochester and Saints Peter and Paul in Mazeppa.
I mentioned several weeks ago with the diaconate ordination on May 2 Resurrection would be assigned a permanent deacon. With the diaconate ordination postponed until a later date due to the pandemic, while plans still include Resurrection being assigned a permanent deacon, the exact timing of the assignment is now unknown.
To help people stay in touch with the parish, the weekend Mass will be recorded and placed on our website and Facebook page for people to view on Sunday and throughout the week.
We will offer the Sacrament of Penance two times per week (until we once again offer public Mass):
Wednesday – 5:30-6:30 pm
Saturday – 10:00-11:00 am
Please continue your church support. Church envelopes can be mailed or dropped off in the drop box outside the parish offices. Too, the opportunity for online giving is available via our website
Remember to send in your contribution for the Catholic Ministries Appeal. If you need an envelope, they are in the kiosk of the Gathering Space.
Here is where we stand to date:
Catholic Ministries Diocesan Goal = $82,000
Amount Pledged = $66,213
Amount Received = $55,955
The church is open for prayer each day of the week from 7:00 am to 7:00 pm. Please come spend time with our Lord.
Due to Totus Tuus being cancelled, Stacey Dorsey has put together a packet of "100 Fun Spring and Summer Ideas" for children and parents. Packets can be picked up in the Gathering Space.
Categories:
Fr. Schuster's Blog