Lenten Almsgiving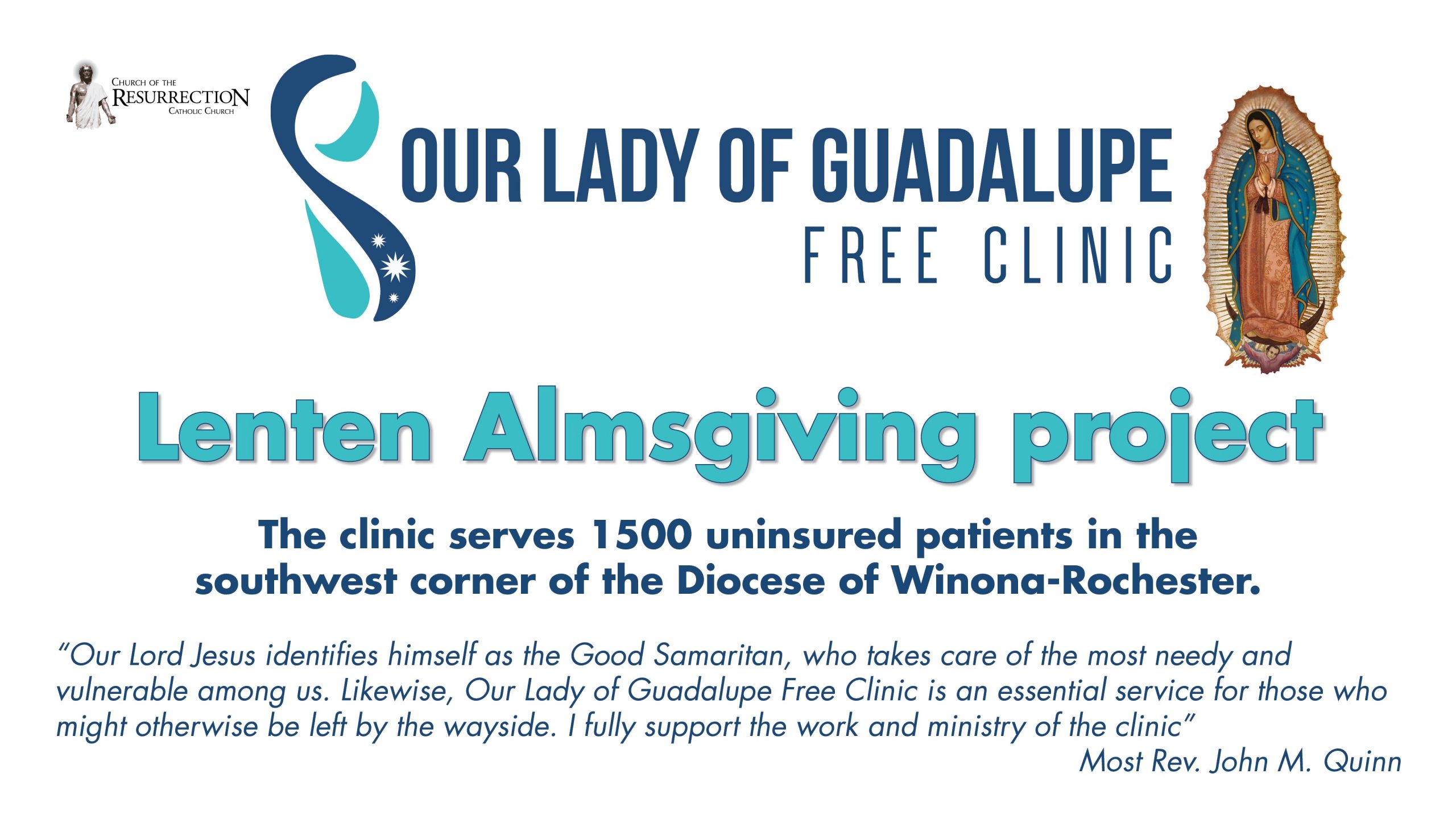 During this Lenten journey, Church of the Resurrection will maintain the Rice Bowl as one of the almsgiving options. Along with the Rice Bowl, Resurrection will also pursue as its parish fundraising project the Our Lady of Guadalupe Free Clinic. The Our Lady of Guadalupe Free Clinic in Worthington, Minnesota was established nearly 10 years ago to meet the demographic challenges of the Worthington area. One of these challenges is the significant increase in the number of immigrant residents living in both the rural and city area of Worthington as well as an increased number of people living without health insurance.
Cost can be a great barrier in accessing health care. Thus, the mission of Our Lady of Guadalupe Free Clinic is to provide healthcare for those who are medically uninsured with no barrier in place, no one being turned away.
Of the Worthington Clinic, many people give of their time and talent to help including some travelling to Worthington from the Rochester community. Too, Worthington, Minnesota, with its hog processing plant, was one of the areas hit especially hard by the Covid-19 pandemic.
If interested in making a donation, you can do so online at Lenten Almsgiving, or drop off a check to "Church of the Resurrection" memo: Lenten Almsgiving.
Categories:
Announcements