Fusion Ministry Presents "Parents Night Out"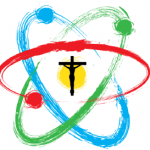 We are "Fusion Ministry"– a volunteer run ministry
at the Church of the Resurrection, led by families
for families. Our goal is to be sustainable
powerful ministry that shows the energy,
passion, and dedication to supporting the faith
journey of families.
WHEN: We invite you to join us for a Fusion Family event Friday December 2nd from 5:30 – 830pm
WHERE: Church of the Resurrection (Fr. Zenk Hall)
WHO: Childcare will be provided onsite for families by volunteering teens and Virtus trained adults.
WHAT: Drop your kids off for a kid friendly meal and advent activities. Our team of adults and older youth will entertain the kids while you enjoy a date night out! Be sure to register online to secure your spot at no charge, by November 28th.
HOW: Please be sure to register online to secure Your spot at no charge, by November 28th
Fusion Registration
---
Questions/Interested in volunteering?
Ask Annie Leisenheimer or Carli Tourdot
Send Email
Categories:
Announcements & Events