Music Ministry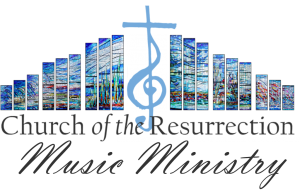 Beginning with the 2019-2020 season, Resurrection Music Ministry will be undergoing a period of unification. Truly, we are best when we are all ministering together, supporting the gospel message through song and challenging our parish family to live their faith more fully.
The new concept is simple: Attend any one rehearsal during the week in order to minister at ANY Mass that weekend. Christmas and Easter will have slightly different requirements, which will be detailed to Music Ministers closer to the time. It is my hope that with this new, open format, we will accommodate those with exceptionally busy or variable schedules. It is not expected that you keep the same schedule week-to-week, nor that you minister every weekend. The choices are up to you.
This season will run from mid-September through mid-June. We have a lot of exciting things planned for this year in addition to our regular ministry, including the annual fall BBQ/spring picnic; opportunities to minister at the Sunday 5pm Mass at St. John's; Open Sings; musical Stations of the Cross; an evening with Fusion; and a concert/workshop experience with this year's visiting artist, renowned composer Tony Alonso.
Joy Viceroy
Music and Choral Director
507-288-5528 ext. 112
Email: Joy Viceroy
---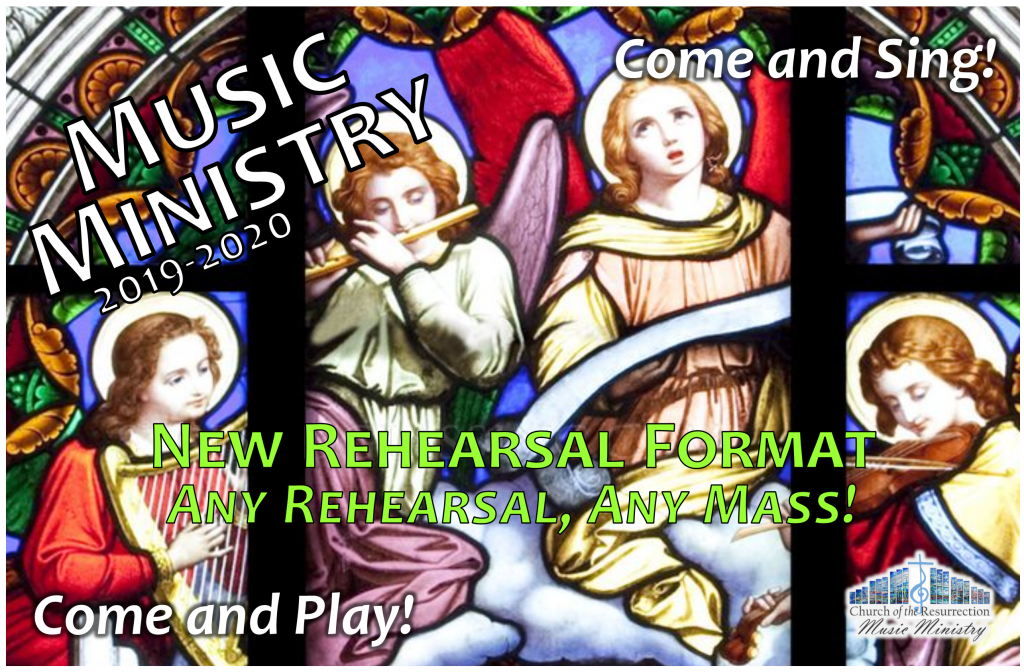 Click Here For The 2019-2020 Calendar
This year, we will be unified as one Music Ministry. Participating is simple – attend one of the three rehearsals during the week to minister at ANY Mass that weekend! (Rehearsals for Christmas and Easter will have different requirements, detailed closer to the time.)
Music Ministry is open to all parishioners in 2nd grade and older. (Children/Teens/Adults)
We are in need of Instrumentalists. If you play guitar, flute, oboe, cello, or any other instrument, please fill out a registration form or contact Joy Viceroy directly to learn more about getting involved.
RETURNING MEMBERS
Please use the form below or email Joy Viceroy to say if you will or will not be returning. Complete this by August 31st.
SING-THRU REHEARSALS
Your chance to learn some of the newer music ahead of time, broken up by voice parts.
Sopranos and Altos (& anyone singing melody!)
Wednesday, September 4th, 6:30pm-8pm
Tenors and Basses
Thursday, September 5th, 6:30pm-8pm
Instrumentalists
Attend either evening!
NEW/CONSIDERING MEMBERS
Please use the form below to register for Music Ministry. This is NON-BINDING. You can "try it before you buy it" with us!
Complete this by August 31st
FIRST REHEARSALS
Wednesday, September 18th, 6:30pm-8pm
(attend 1+ hour in that timeframe)
Thursday, September 19th, 6:30pm-8pm
(attend 1+ hour in that timeframe)
Saturday, September 21st, 7pm-7:45pm
(prior to the 8pm Mass)