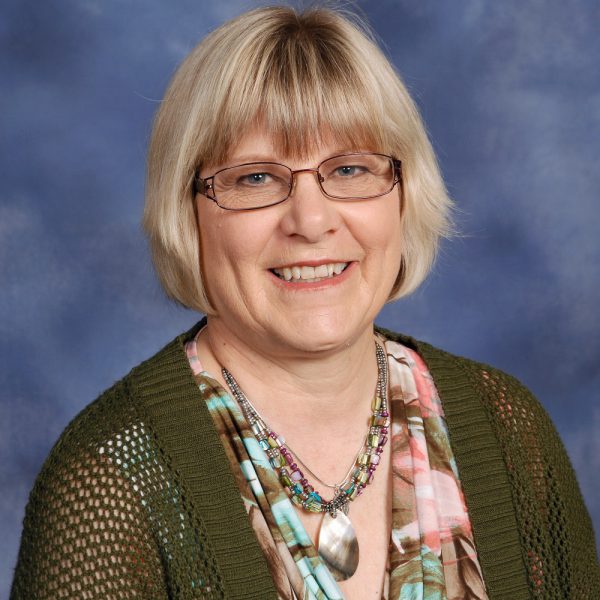 Patrice Steier
Patrice's Bio
Patrice believes that all things are connected, especially through God's grace. As she looks back on her career, she can see many blessings that still impact her today as she serves the Church of the Resurrection as office Manager.
Patrice received her education through the secretarial program at the Rochester Technical College. For the next 40 years Patrice worked a number of roles, included secretary, book keeper, manager of sales and controller. Among these different titles, she remembers feeling truly blessed by working with a great team of people.
In her career, Patrice sees every experience as an opportunity. She has met people from all over the world, from the US, Nigeria, Japan, China, Taiwan, Mexico and Canada. Patrice also loves connecting with international culture. Her most memorable trips included walking the Great Wall, standing on top of the Tokyo tower, climbing a Mayan pyramid in Mexico, celebrating Mass in Nigeria and combining wheat in Canada.
Ecclesiastes 3 states, "There is an appointed time for everything." Patrice took the job with the Church of the Resurrection as Office Manager feeling a deep sense of calm. She knows that could only come from God's influence on our lives. Like Mary's fiat "yes" to Gabriel, Patrice's "yes" to Resurrection came with no effort.
Today, Patrice works each day with trust and joy. She says the best part of this job is the office, church and adoration chapel are within a few feet of each other. Commonly, people come into the office and share a personal story about their encounter with Christ, or ask for prayers for a sick or dying friend, or they just want someone to hear their story. This is the highlight of her service to the parish family at the Church of the Resurrection.
---