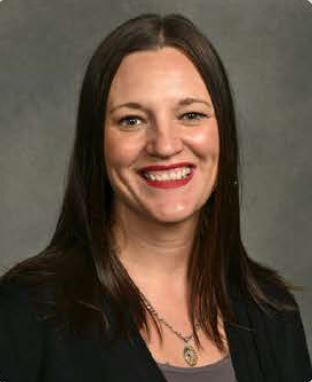 Sheila Pelowski
Sheila's Bio
Sheila wants to make a difference.
A 1993 graduate of Mayo High School, Sheila, joined Link, a program assisting new students to a new school. At St. Cloud State, she volunteered as Note Taker, co-created Students for Social Change, and participated yearly in "Take Back the Night" march and rally.
May 2000, Sheila graduated with a Bachelor of Arts in Sociology, emphasis: politics, economy, and society, and minor in Human Relation. August 2002 she joined AmeriCorps VISTA (Volunteer in Service to America) as a Health Care Access Outreach Worker.Ÿ She recruited volunteers to be active, engaged, and empowered members of society. After her year of service, she became a Health Issues Community Organizer and continued working toward bringing local and national attention to the disparity of health care access and affordability.
A true seeker and open to new challenges, Sheila returned to St. Cloud State and earned a Bachelor of Science in Social Studies Education in May 2006. She student taught at Stewartville High School: 9th grade US History and 11th/12 grade Economics.
After substitute teaching for one year, Sheila switched gears. March 2007 she accepted an offer from Olmsted County Community Action Program as Outreach Coordinator. Sheila facilitated Financial Literacy workshops and managed a match-grant program helping low income families save for college or purchase a home. When funding ended, Sheila continued to work for Olmsted County as an Eligibility Specialist in Family Support and Assistance.
June 2011, Sheila had a profound spiritual encounter with Jesus that led to a complete conversion. Trusting God through prayer and the internal promptings of the Holy Spirit, Sheila was led to the Church of the Resurrection. At the Easter Vigil, April 7th 2012, Sheila was baptized. August 1st, 2013 she became the Director of Children's Ministry.
Sheila believes utilizing the tools of our faith makes a difference, that they bring about healing. She finds joy referring people to consecrate themselves to Jesus through Mary. The Saints, Angels, and the Holy Spirit are her guides and intercessors to the Sacred Heart of Jesus.
---
Email Sheila Pelowski