Totus Tuus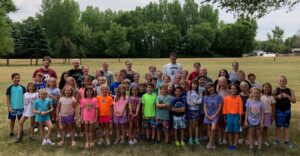 What is Totus Tuus? It's Latin for "Totally Yours," and is a program dedicated to sharing the Gospel and promoting the Catholic faith through catechesis, evangelization, Christian witness, and Eucharistic worship.  The goal of Totus Tuus is to help young people grow in the understanding of, and strengthen their faith in, Jesus Christ.The program strives to help students be clear and consistent in their faith and to show the children that the humble yet courageous seeking of all believers is to be based upon the Word of God. The teachers for the Totus Tuus program are college age students, two men (seminarians) and two women.
There are five essential elements to the Totus Tuus program:
Proclamation of the Gospel – to arouse faith.
Explanation – examination of the reasons for our beliefs.
Christian Witness – an experience of Christian living.
Celebration of the Sacraments – especially Holy Eucharist and Reconciliation.
Active Witness of the Missionary Nature of the Catholic Church.
"I am the way, the truth and the life.  No one can come to the Father except through me." John 4:16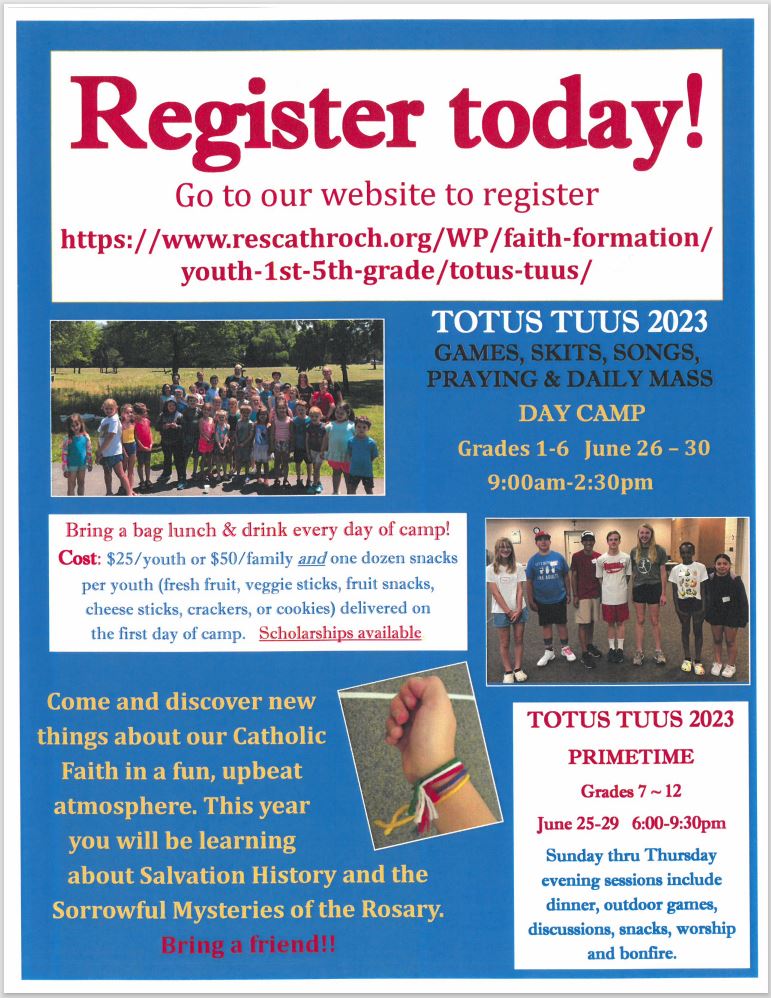 Totus Tuus
Registration Information
Bring a bag lunch & drink every day of camp!
Cost: $25/youth or $50/family
and one dozen snacks per youth
(fresh fruit, veggie sticks, fruit snacks,
cheese sticks, crackers, or cookies)
delivered on the first day of camp.
REGISTER HERE
Scholarships available.