Faith Formation Classes Grades 6-8
Middle school students meet Wednesdays from 6:30pm to 8:00pm. Doors Open at 6pm for snacks and games.

All Grades: Complete the Circle of Grace curriculum for their grade level as required by the Diocese of Winona. The goal of the Circle of Grace program is to educate and empower children and young people to actively participate in a safe environment for themselves and others.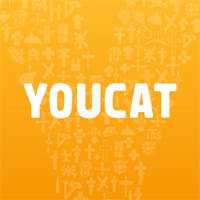 Many people ask: "What does YOUCAT stand for?" YOUCAT stands for the faith of the Catholic Church: vividly explained, innovatively presented, officially confirmed. The 6th-8th grade students will explore the YOUCAT over a three-year period by digging into the following important Catholic questions: What do Catholics believe? How do we celebrate the Christian Mysteries? How do we have life in Christ? How should we pray? Students will also study scripture, the saints, and virtues. The topics will challenge youth to truly know what they believe in order to live a life in Christ with strength, dignity, and purpose.
These classes are strongly recommended for children attending public and home school. RCS students are encouraged to attend to connect with their parish and form deeper bonds and relationship with fellow parishioner's.
Contact Sheila Pelowski for more information or questions.
Faith Formation Class Information
Class: Wednesday Nights 6:30 to 8:00 pm
Doors Open at 6pm for Snacks and Games